Ewan Harbrecht Mitton
My Life History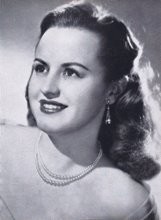 It's natural to talk about yourself. As Benjamin Franklin said in his autobiography: "I shall indulge it the inclination to talk about oneself without being troublesome to others, who, through respect to age, might think themselves obliged to give me a hearing, since this may be read or not as any one pleases. Most people dislike vanity in others, whatever share they have of it themselves."

    Mark Twain's approach to an autobiography appeals to me: "Start it at no particular time of your life; wander at your free will all over your life; talk only about the things  which interest you for the moment; drop it the moment its interest threatens to pale, and turn your talk upon the new and more interesting thing that has intruded itself into your mind."  I will do this also, as well as giving a chronological order to it from time to time. If I don't, there won't be a history of my mother and dad because I am the only child, and they never wrote a word about themselves. They live only in my memories, which have faded with time. I'm in my eighties now, and how I wish I had more of their writing and experiences, to keep them alive in my mind.  I will then, try to tell about them to begin with, and my life with them as a child through early adulthood.
I used to keep a diary when I was 12, through some of my teens. It was personal, lots of personal thoughts, but one day I discovered my mother was reading it, and I was so angry that I threw it away and never kept one since. The only one I have kept is in my personal, spiritual experience  record, and a short diary I kept on my tour of Europe and the ten concerts in eight countries where I was the soloist for the Salt Lake Tabernacle Choir., which I will include here.